Description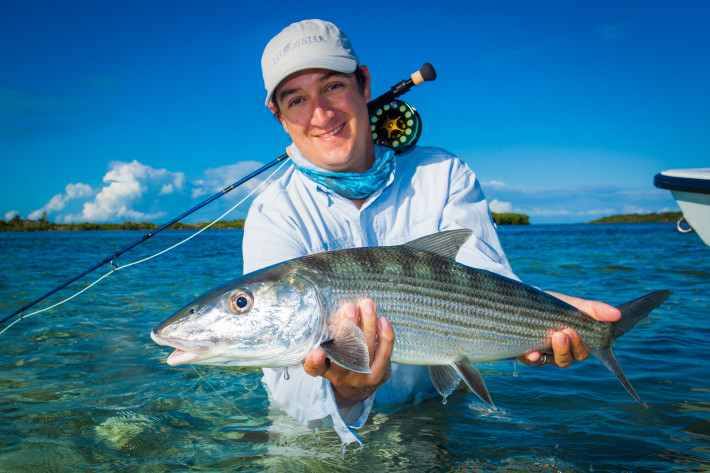 We are excited to be hosting a November trip to Grand Bahama in search of trophy sized Bonefish. This trip will be equally enjoyable for angling and non angling couples. Experience has shown that even the most seasoned couples can suffer from differing images of what a perfect trip to the Bahamas actually entails. One might think of a sun-drenched pool, rum punch, snorkeling, and an endless white sand beach, while another thinks of a #4 Gotcha landing gently in the path of a cruising 10 pound bonefish.
Located in the heart of Grand Bahama's Lucayan Marina, H2O Bonefishing offers a unique and uncompromising solution to this common dilemma. Here, from a comfortable resort complete with pool and outdoor bar, non-anglers can enjoy the area's vibrant retail district, casinos and adjoining beaches, while the anglers in the group are whisked off by their guides to fly fish the trophy flats of the island's remote western reaches. This is what we call "guilt-free" flats fishing.
Non-anglers can arrange numerous day-trip options including golf, tennis, equestrian tours, glass bottom boat tours, and snorkeling, while the anglers can test their skills against some of the largest bonefish in the Bahamas. Dinners are not included in the package price, enabling party members to enjoy the town and numerous restaurants each evening. Additionally, Pelican Bay is one of the easiest destinations to reach in all the Bahamas, and they welcome stays of varying lengths.
Location:
H2O Bonefishing is located on Grand Bahama Island.
Fishing Program:
The Island of Grand Bahama stretches 90 miles east to west as the crow flies and its north shore features a vast amount of fishable shoreline. Bottom structure varies from both hard and soft sand or grass flats to harder light coral or marl flats, creeks or cays, all of which provide excellent feeding areas for bonefish and permit. Fly fishing is primarily from H2O Bonefishing's fleet of Maverick Mirage flats boats but anglers are encouraged to wade during times where large concentrations of bonefish are found tailing in 'skinny' water.
The bonefish can vary greatly in size from small 2 to 3 pound fish that can be found in schools to solitary or pairs and small groups that will weigh into double figures. The average size bonefish is a healthy 4 to 6 pounds and bonefish of 7 and 8 pounds are almost a daily encounter. The trophy sized specimens of 10 + pounds can be located at any time and anglers should be alert and ready to cast their offerings accurately. Pelican Bay's fly caught record bonefish, so far, is a remarkable fish of 14 ½ pounds.
Although Pelican Bay is considered a world-class bonefishing destination, there are several other great saltwater fly fishing opportunities that frequent the vast north shore flats. Permit and tarpon arrive during the spring and can be encountered until December. Barracuda can be found almost daily. There is also the possibility of running into packs of the hard fighting horse eye jacks that average 10 to 15 pounds. H2O Bonefishing therefore encourages all anglers to bring at least one heavier fly rod rated for a 9, 10 or 11 wt. line.
Fisheries:
Grand Bahama boasts one of the most expansive bonefishing areas in the Bahamas, with shallow flats extending 25 miles to the west and more than sixty miles to the east. This fishery is also part of the extensive and undisturbed 2500 square mile Little Bahama Bank.
Non-Angling Activities:
H2O Bonefishing is unique in that the program provides world-class bonefishing with luxury living and ease of access to a myriad of non-angling activities. Anglers can easily ensure a wonderful Caribbean vacation for non-angling members of their family, while at the same time enjoying some of the best bonefishing in the Bahamas. Some activities include:
Golfing: 5 golf courses to chose from including 2 USGA certified 18 hole championship courses at the Lucaya and Reef courses. Both are within a mile of the resort.
Watersports: H2O Bonefishing's neighbors are The Underwater Explorer Society and Dolphin Experience which both provide professional attention to incredible underwater experiences. 2 tank and 1 tank dives depart from within yards of your hotel room every day to the great wall and reef diving on our south shore. Guests are also just yards away from access to the world famous Dolphin Experience, where several times a day boats leave to enable guests to swim and interact with Atlantic Bottlenose Dolphins.
Eco Tours: See parts of the beautiful island by horseback and ride on the world famous Gold Rock beach in Grand Bahamas largest national park with miles upon miles of brilliant white sand. Look for turtles or Ospreys and other marine and land animals that frequent the untouched areas of the park. See it from the ocean and book a trip on the daily sea kayaking tours. Native tours to the settlements of East or West End to experience the more traditional Bahamian Way of life.
Other Activities: Deep sea fishing, reef fishing, snorkeling trips, glass bottom boat tours, picnic cruises, parasailing, jet skiing, shell collecting tours, sea kayaking tours and a host of other water related options for all age groups. There is also gambling at a choice of 2 casinos, duty free shopping, fine restaurants, bars, nightclubs, crazy golf, shell collecting, barbecues, nightly dancing and a host of other activities that seem to spring up every few weeks.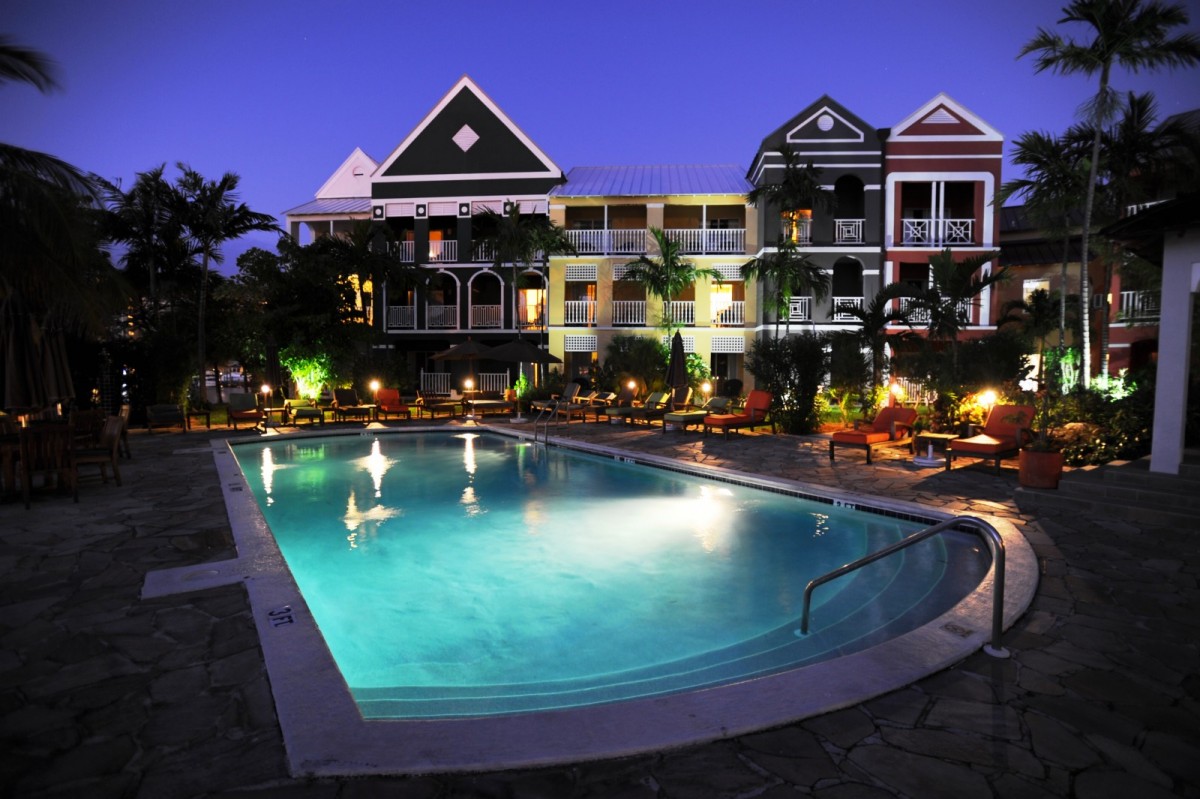 Accommodations and Meals:
Pelican Bay Resort at Lucaya is Grand Bahamas' newest boutique hotel where visitors find Caribbean charm mixed with Western European service. Danish architects incorporated sophisticated European design to create magical, timeless Caribbean architecture and luxurious accommodations. Each of the 69 rooms has a private balcony that overlooks the courtyard area and the marina, shops and restaurants of Port Lucaya Marketplace. The spacious accommodations include your choice of one king-size bed or twin double beds and boasts satellite TV, direct dial phone, refrigerator and in-room coffee maker. Rooms are decorated with colorful island spreads and drapery and white washed furniture. Floors are Italian tiled. Other guest amenities include a tropical fresh water pool, hot tub and pool bar.
Itinerary:
Sunday / November 12:
Arrive Freeport, Grand Bahama and transfer to the Pelican Bay Resort (about 15 minutes). Settle in and prepare for fishing next day.
Monday to Friday / November 13 – 17:
Five full days of guided fishing on Grand Bahama Island with H2O Bonefishing
Saturday / November 18:
Depart H2O Bonefishing, depart Freeport, Grand Bahama
Rate: $3,435.00 per person based on double occupancy
Included: Accommodations, breakfasts, lunches on the boat on fishing days, guided fishing, hotel guest tax, resort tax.
Not Included: Airfare, local transportation, dinners, alcohol, non-angler lunches, lunches on non-fishing days, non-angling activities, equipment rentals, gratuities.
To sign up for the trip, clic on this link or contact:
Bill Drewry
Peninsula Outfitters
bill@PeninsulaOutfitters.com
(360)394-1599